Home – a haven that truly reflects your passion, dreams and personality. Decked with statement furniture, bold colours, thoughtful artefacts and wall graffiti, this New Delhi abode is the embodiment of a commercial pilot's dream home. Keeping in mind the client's interests in aviation and travelling, Deco-Arte Studio has magnificently put together a space that stands out for its rustic yet contemporary elements.
Bespoke aviation décor meets rustic appeal.
Located in one of the premium apartment projects of New Delhi, this Omaxe penthouse is spacious and furnished with modern amenities. Styled by Deco-Arte Studio, the interiors draw inspiration from the homeowner's profession and his undying passion for travelling the world. Every nook of the house has a narrative that beautifully encapsulates the wonder of flight and air travel. The designer has finely spun together this vibe along with rustic and artistic elements.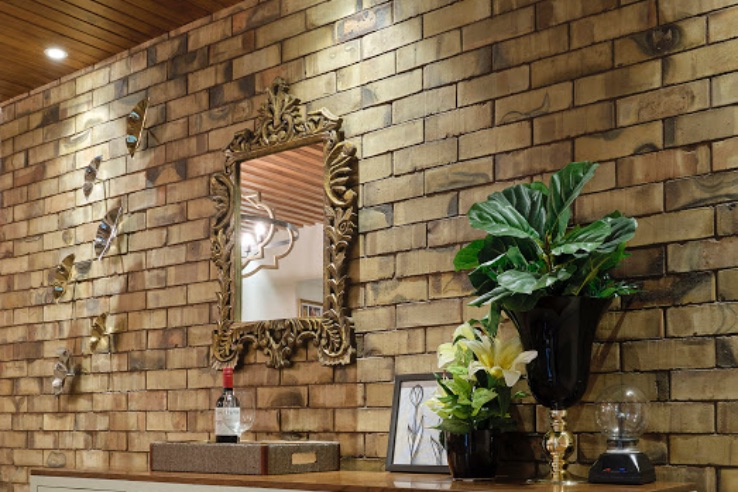 A commercial pilot by profession, the client's brief was to create a space where his passion for art and aviation could come to life. From the statement graffiti wall painted on Asian Paints concrete texture in the home theatre room to striking furniture pieces like the faux antelope head wall mount in the living room, the house is an art connoisseur's hub.
The master bedroom seen here is in tandem with the décor and is a treat for every aviation enthusiast.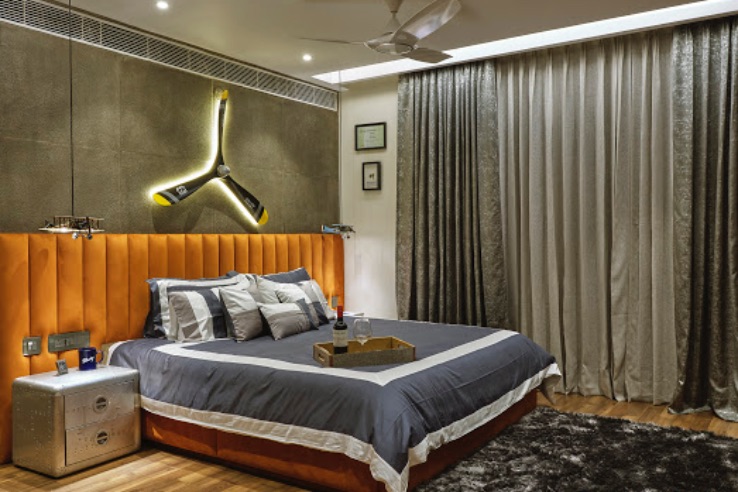 When it comes to residential projects, no matter how spacious the house is, you always feel short on space. Deco-Arte Studio, known for its space-savvy design techniques, ensured all the client's expectations were met. The client wished to block the open kitchen and required additional storage for their crockery. Aesthetics and utility of space being our forte, we created a crockery unit with excellent storage space and also added a breakfast counter with additional storage.
Our association with Asian Paints dates back to the inception of Deco-Arte Studio. The brand and its products have been our overriding choice for all kinds of modern interior finishes for walls and furniture. This project needed a colour palette that was beyond regular. To create the vibe that the house currently exudes we were sure that only Asian Paints products could do justice with their bespoke finishes.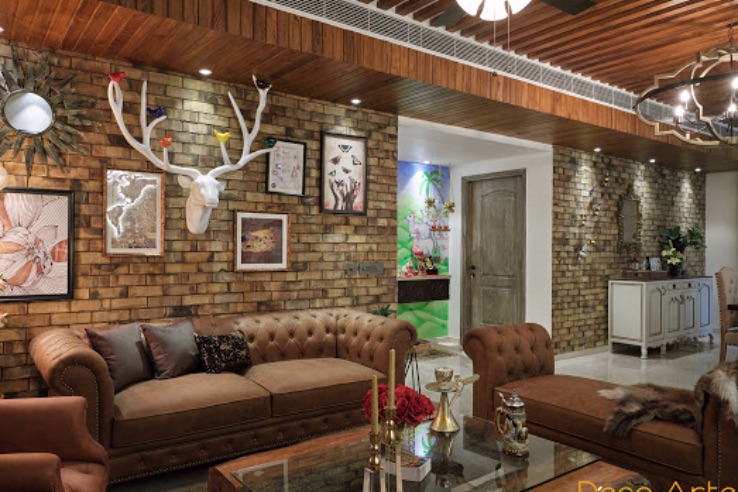 When talking about innovation with Asian Paints, this is one of those projects where we could let our imagination fly and execute that we had the support of exceptional wall finishes. Undoubtedly, the graffiti wall is the highlight of this residence. To give it an edge we painted it on Asian Paints concrete texture and the entire artwork was further enhanced owing to the perfect base.