Everyone would love to live in a beautiful home. However, money is a finite resource. It's easy for people to think they don't have enough to decorate their homes. We can prove that this is false! We asked experts to compile 15 inexpensive interior design tips to help you achieve a stunning look without breaking the bank. Learn how to design for less!
1. Get rid of all excess clutter
Clutter doesn't look good and can also make your home look cluttered. To achieve a beautiful home, get rid of everything you don't use anymore. It will clear your mind and space, but you'll also be able to store your stuff neatly in the space available. This can be daunting, especially if you haven't done a deep purge in a while. Don't be discouraged! Start with one drawer and work your way through each room. It will feel liberating to start, giving you the energy to go on!
Don't forget to keep what you don't want anymore in your possession and give it away! Keep reading to learn more about alternatives to dumping your "needs-to-go" items in the trash.

2. Affordable Interior Design Essential: Get Crafty
Although it sounds absurd, the first person who may be interested in the items you have thrown away is you! You may think you don't like an object anymore. But in reality, it could take just a few hours to make it look new and help you fall in love again. It's worth the satisfaction of doing it yourself.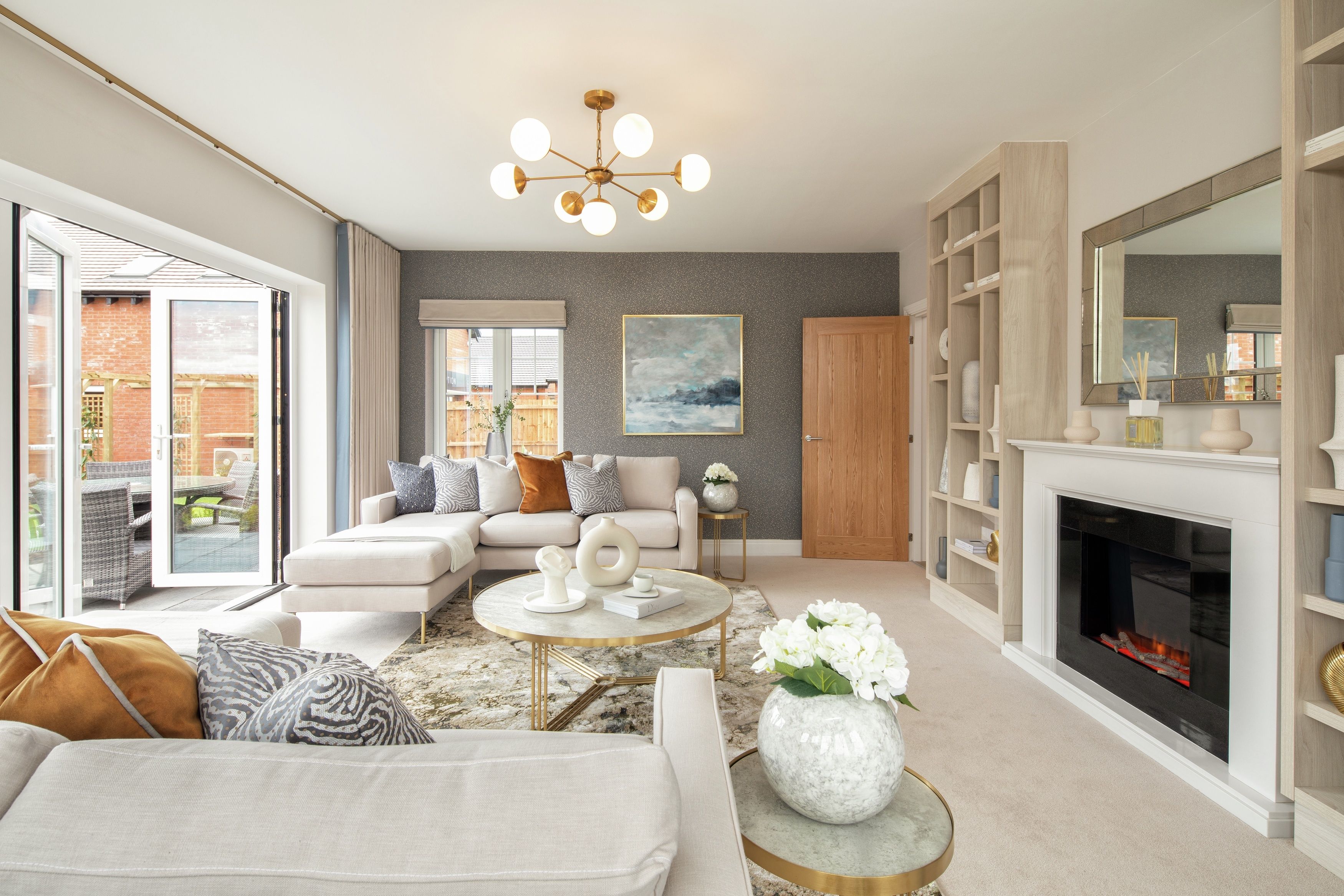 You can find many easy and cheap ideas online, such as painting it another colour or adding embellishments. These transformations can be amazing, and you might even get an idea for your next weekend project. In addition, these pieces can be used as conversation starters, and they will reflect your taste and personality.
3. Interior Design Services at Affordable Prices
Interior design has become more affordable and accessible than ever. Many affordable interior designers offer flat-rate services rather than hourly rates. These affordable interior designers often use virtual interior design to finish their work. Before committing to any design, furniture or decor purchase, clients can view 3D renderings of their interiors. Some of the most popular services offer exclusive trade discounts and concierge shopping for no extra charge. The design package includes floor plans, color palettes and implementation guides. This will give you everything you need to bring your dream home to life. You don't want to do it yourself? Then you can save money and still get amazing designs with affordable interior design services.
4. Flea Markets & Swaps are a great way to find affordable home decor
Even with all your creative thinking, you will still find things that you don't want anymore or can't use in another way. Those items need to go. You don't have to throw them away, but you might consider joining a flea marketplace. The money you make selling your stuff can help stretch your budget for your remodel. You'll find the perfect items for your home while you're there! Keep your creative eye open while you're browsing flea markets. Although many of the items you find may not be exactly what you are looking for, it is possible to transform them into something you love.
Swapping with friends is another great way to get rid of unwanted stuff and receive new items. This could be transformed into an alternative gathering. For example, you can organize a theme evening where everyone brings something they are looking to get rid of. Next, place everything on a table. You can also exchange interior design tips and budget ideas during the evening.

5. Start shopping for your own home
It can seem easy to move things from one room into another. You'll be amazed at how many useful items you can find in your home. You can use vases, boxes and baskets to easily move from one room to the next. If you feel the need to add something to your decor, look around your house and check if it is already there. It is a great way to shop for your home. Sticking to a color palette will help you make the process easier. Take a look at living rooms design ideas and notice what you love about them. It is possible to have the same accessory or art in another room. You'll find it easier to move items around if you use the same colors throughout your home. As you're walking around your home, remember the following:

6. You can think outside the box
Sometimes creativity is the answer to practical problems. It allows you to see things differently when decorating your home. You'll find that your creativity doesn't need to be limited to what the object is intended to do. These are just a few ways to think outside of the box when decorating your home. Are you looking for a brass towel bar? It is easier to find a drawer pull, and it will do the job perfectly. Want new flower vessels? Mason jars are a great option. You need more storage, but your bathroom is not big enough? You can hang a ladder up against the wall.
We are used to seeing things only for their original purpose, but they can also serve other purposes! It is possible to save money by creatively looking at objects. You may be able to find something you can reuse at home for a different purpose. You might also consider shopping for a cheaper item that you can use differently. We've explored creative and unusual ways to use things that can stretch your budget. Of course, these will not suffice to create a beautiful home. Let's continue to see affordable interior design tips that will help you achieve the home of your dreams.

7. Select Your Style and Color Palette First
A home is only as beautiful as its cohesion throughout its rooms. This shows that you have thought about the overall decor and is a way to create a high-end atmosphere. Before you move on, make sure to set a direction. Take a look at different interior design styles to find the one that appeals to you the most. Make a Pinterest board with pictures of rooms and objects that you love. Next, choose the color palette that you want to use. Choose colors you love, and you won't get bored. This is how you decide what your home should look like. Although this may seem obvious, it is important to think through the idea and collect examples to have a visual guide and make an informed decision when you are in doubt.
8. Simple Interior Design Updates that are Affordable
Did you know that "small details can make a huge difference"? This is a great interior design tip! A simple change like changing the knobs on your kitchen cabinets can make a huge difference in the overall look of your room. You can also make small changes that will improve the appearance of your home by changing the handles on your doors to match your style. What about sockets and light switches? Your home will look more fashionable if you update or embellish the plates. Although these might seem like trivial things, we promise you will see a significant improvement in your home if you do just one or two of them.

9. Don't Forget To Accessorize
Imagine if you could completely transform the interior of your home without having to replace any furniture. It sounds like an affordable interior design option, right? That's exactly what accessories for the home can do. There are many options for home accessories: vases, vases cushions, trays and candles. These objects can do more than collect dust. Accessories can be used to refresh a space and give new life to old furniture. They can also cover any flaws in pieces that are no longer in good condition.
A second benefit is that you can create a cohesive atmosphere in your home by using the same style and colors for all accessories. This is, of course, one of the key ingredients to a beautiful home. Accessories are a great way to personalize your home.

10. Affordable Interior Design Tip: Get a Paintbrush
A fresh coat of paint can solve many design issues. You can also paint other areas. It is not common to paint the ceiling in bold colors. This will be a surprise for everyone who enters your home. You can also paint your doors (entrance and back) to give the space a new look at a very low cost. What about your floorboards?
There are two options when choosing a paint color. First, you want your paint choice to last as long as possible. You can achieve this by choosing a versatile color that you won't get bored with and will work no matter what you do. If you feel adventurous, you can also choose a bold, signature colour for your paint. You can expect a wow effect, and you don't have to change your mind if you do.