Are you searching for the latest trends in 2021 for redecorating your living space? Homes are the heavens that you prepare for spending your life with your beloved ones. That is why you keep decorating and re-decorating it every time to add more colours, life, and liveliness to your personal space. However, to do so, you need to stay updated with the latest interior designing trends every year.
And keeping up with these trends can be a challenging task. Not to forget that knowing these trends are essential, but the job doesn't end here.
You need to know how to combine these styles and incorporate them accordingly to enhance the room's entire look. That is why you might want to hire professionals for your assistance.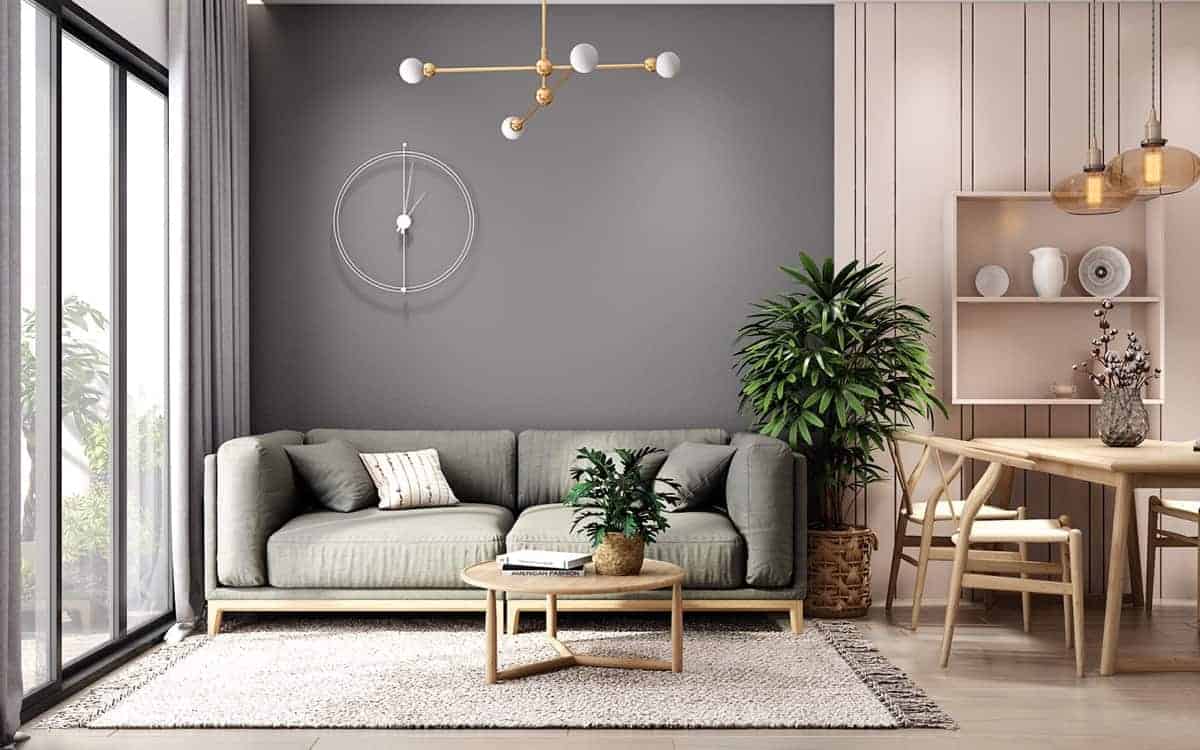 Look for the best ones in town at Deco-Arte, which is a reputed name in this industry. You can get special assistance as well as excellent interior decorators from this brand. Some of the best interior designing trends for 2021 are:
Adopt Maximalist Approach in This Minimalistic Period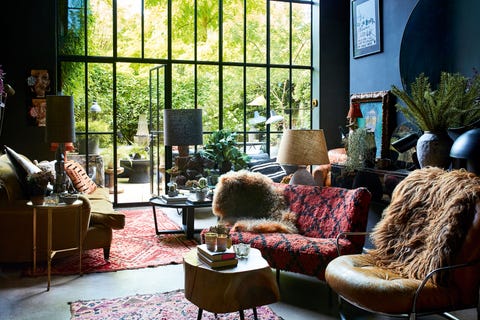 There is a whole new trend of adopting a minimalist lifestyle across the globe. And although this approach is highly appreciable and profitable for the world, you can still get slightly maximalist with your interiors. Yes, it might sound a little too much now, but the trending interior styles encourage people to try out the maximalist styles when it comes down to decorating a room.
Maximalist here is all about your favourite art, styles, furniture, decor, and almost anything. You can surround yourself with nearly anything depending on your list of favourites. 
You can refer to this style as the one consisting of excessive bold patterns, mixed but selected collections. The colours are saturated, which strongly encourages you to pair these down as much as possible to utilise the spaces in the boldest way possible.
You can mix the contrast patterns across a chosen scheme, thereby harmonising the eclectic mixes with print scales. You can also utilise these styles along with your furniture. Remember the basics of maximalist, the top interior design trend here.
Focus on loading up the colours. The more you get artwork, the better you get at styling the place. And do not focus on perfection. Instead, focus on your personalisation skills. Just like you cannot have more books, the same goes for this minimalist decorating style.
You Can Never Go Wrong With Stripes And Checks
Decorations with stripes and checks are ideal for creating traditional looks. But it isn't restricted to such layouts anymore. You can now dig up a whole new definition for using these styles to renovate your space in no time. 
Everyone seems to have one particular or multiple favourite patterns for decorating their spaces. Therefore, you can get numerous suggestions as well and combine them perfectly to create the right balance. Also, do focus on incorporating the new season's colours to oomph up the entire layout. Hence, this is one of the best top interior design trends available for you.
Sometimes blending the styles can be pretty challenging for you. Therefore, you can refer to professional services to know more about such details. Some of the combinations to try out would be stripes and floral, stripes and plaids, stripes and damask, chevron and dots, chevron and floral, chevron and ikat, damask and chevron, damask and plaids, paisley and dots or geo, etc.
Sculptural Furniture Can Be the Drama Creator
You have always admired that sculptural furniture in those fancy interior designing magazines. But have you ever considered incorporating this style into your private area? Well, furniture can never go out of the trending list, no matter how fast the designing world evolves.
And that is why this is one of the latest trends in 2021 that you might add to your home to transform it brilliantly into an elegant palace. Carefully curate the shapely figures and the organic forms to create some dramas in your neutral spaces.
Just like the perfect combination of your lights and colours, the sculptural furniture can also be helpful while being a chic addition to your area. And if you are an ardent lover of ceramics, try grouping them behind the window or the glass shelf. The perfectly shaped curved furniture will always become the centre of attraction.
Don't Have To Go Subtle With the Primary Palette
You have always been in love with the combination of primary colours with the muted palette. However, there is no harm in changing this outlook this season. Instead, you can get bold and yet create the artistic edge without any restrictions.
You can both have a neutral space and a bold and beautiful colour palette to showcase a big personality without going too hard on the interiors. To know more, you might want to hire a professional interior designer to help you out. 
As an example, take a statement lamp and boldly highlight the attributes of the neutral space you have created in your living area. It can instantly add some vibrant colours to the room, which can help you to grab attention without trying too hard. Also, in case you have larger areas to design, you can get some wooden furniture along with natural jute flooring to bring the sparkling bright primary colours.
Rustic Vogue Will Always Be in Style
Do you sincerely feel that you have managed to design the most crowd-pleasing interior for your client? Well, your layout might be appealing to the crowd. And it has worked ideally in spaces that come with exciting features like panelled walls or exposed beams.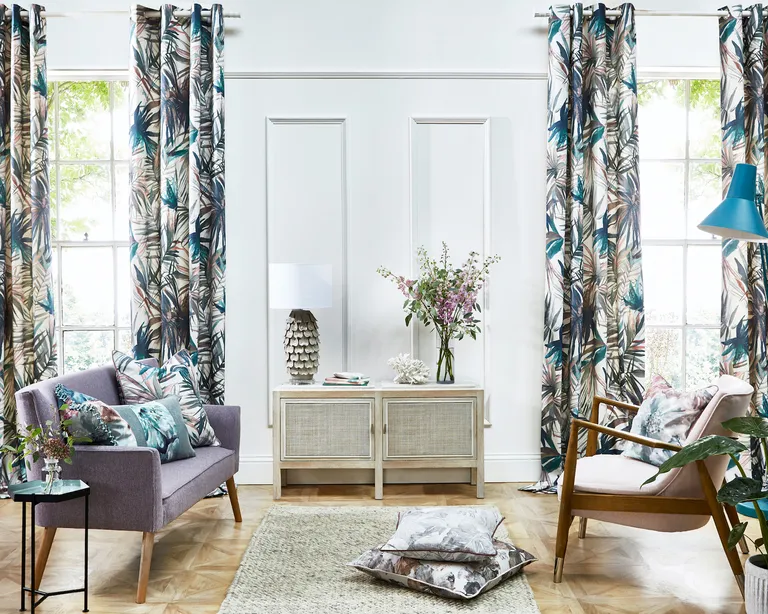 But you can also experiment with the entire look and re-create the look with a considerable balance of the new and old pieces. These pieces can play quite well in harmony. If you want to start quickly, try using the reclaimed wood.
It is the core material that can hold the entire look perfectly together. Also, it offers you incredible unique ways to add texture and grain instead of the items which are perfectly finished. So, this one can make it to your latest list of top interior design trends this year.
Country Scheme and Cottagecore
The last year's events have forced the designers to think more about the cottagecore, along with the requirement of comfort. The influencers worldwide believe in creating something which offers you the ultimate comfort but doesn't ever wish to compromise with the style or decoration trends. 
Cottagecore is something you need to know about this year. It offers you simple ways to add glamour to your space to create the perfect luxurious traditional styles. Think about styling the rooms with statement gold accessories along with gilded cutlery and vintage-style barware.
Imagine you can do this all and still stay within your strict budget without any issues. Or, if you want to try out Rustic vogue as highlighted above, try blending the motifs, vintage prints, and ginghams correctly.
Extra Notes for the Budding Interior Designer
The above section highlights all the latest interior trends for you. And even if you aren't a professional, you might want to try out these styles to add chic and glamour to your areas. However, if you are a budding interior designer, you need to stay ahead of the game.
You need to stay updated with the latest styles without leaving behind the all-time top styles you have been using for quite some time. Are you interested to know more? Here are some tips for you:
It is essential to stick to your style. But do not get overwhelmed with your signature style. You need to keep experimenting with the latest interior designing trends to update yourself and designing tactics for a flourishing career ahead.
Never skip researching about lights and colour palettes as they can never be it all. There will always be new styles and designs available for you. The more you experiment with them, the better you get at getting your game right.
Try to go green as much as possible, but never overdo it. It is always healthy to add greens to the decor. And it is one of the trending styles that is undoubtedly going to last few decades. Therefore, try incorporating the greens into your designing trends but always maintain proper balance.
Woodwork can always help you please your clients, and you get to stick with the latest designing trends. That is because woodwork can never go out of style. You might want to change the style or colour palette to modify the entire look, but it can be a real saver in multiple situations.
Final Takeaway
As this blog comes to a wrap here, you must be thrilled to combine these latest interior trends and try them for your home. However, as highlighted rightly above, you might need to hire the assistance of an experienced designer to get these styles correctly. Sometimes, knowing the styles won't be enough to decorate the space perfectly. And so, you need to start looking for the best interior decorators available in the market.
One of the reputed brands that offer you excellent interior designing services at exceptional prices in the market is the Deco-Arte. The company has been actively involved with more than hundreds of projects since its inception.
The highly skilled team of professionals is forever ready to help you out with your interior designing requirements. So, what are you still thinking about? Call them now to get the best designers for your home.