Decorating and furnishing your small space isn't a problem. With the right residential interior designer, furniture and tips for interior design you can create a space that is practical and chic.
As the population continues to grow it is becoming increasingly difficult to find homes to rent and many bachelors and families looking for their homes. To get around this new and unforeseen situation builders associations and real estate agents came up with an inventive solution, Studio Apartments.
The tiny spaces can allow studio apartments to be used and get an even average-sized three or two bedrooms. Obviously, the modern interior designers needed to think of new ways to design the layout in order to allow for adequate storage and make the area feel spacious and cozy.
However, this has caused a minor issue for some of the best home designers as well and homeowners as small spaces demand inventive design ideas. Therefore, we thought we'd share some innovative methods and gorgeous design ideas to assist you in decorating your tiny space with a more appealing aesthetic appearance.
We, best home designers in Delhi, are here to tell you that living in a cramped space doesn't need to be a huge problem! So, whether you're trying discover how to create your own unique style on your studio or you need help making the most efficient use of your space in a small house, check out these six suggestions below to decorate the space in a smaller space. They will help you bring your home to life.

Choose your colour scheme wisely
If you are thinking about small-sized apartment decor ideas, the first thing you must do is pick a feasible wall colour. Although it could appear that dark and bright colours are more functional but, we're here to affirm that the best colours are neutral colours and light hues instead.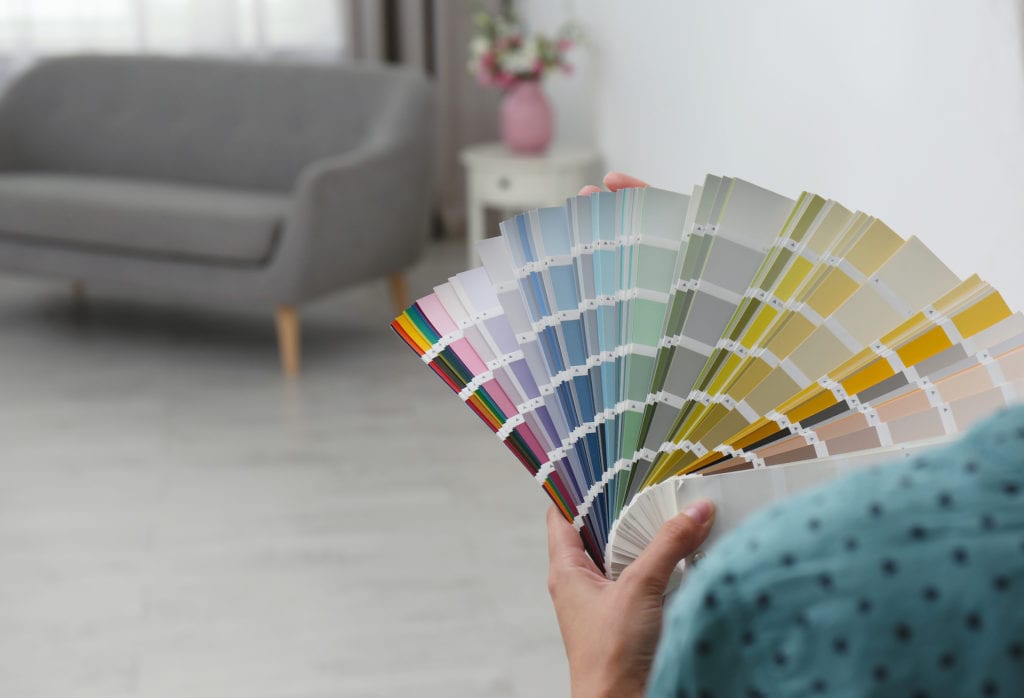 It is true that the light colours, specifically beige, white and the other shades of rainbows that are along with the hues of a white palette make the space appear larger.
You can consider a beige or white floor (tiles or carpeting as you like) with white doors, white walls, and furniture that is light brown. The imposing hues of white and similar tones create the space to appear uncluttered and reflect the light of your lamps throughout the floors. The result is that the room appears bigger than the actual area.
Look for multi-purpose and/or folding furniture
Furniture that is able to do double-duty will help you save space as well as money. Thanks to the small style of home/small apartment there's plenty of innovative furniture pieces that have multiple uses or fold to create room in your home when not being used. Dining tables, desks and even beds that are king-sized are available in different styles which can be easily taken away to create more space to move about. Also, you can get furniture that is able to serve a variety of functions, including beds that convert into sofas and tables that convert into desks.
Install as numerous reflection surfaces as you are able to, reflective surfaces such as Mirrors and glass coffee tables, glass windows, crystal home decor pieces etc.
Reflective surfaces reflect the light of the sun and lamps across your house, making your home appear larger. They also help to lighten the room further, which improves the aesthetics of your modest home.
It is true that living in an apartment with fewer square feet doesn't mean you have to compromise on style and aesthetics. With little or no effort, you are able to make a tiny space an oasis for your beloved family members.

The art of decorating a small room is all about tricking your eye to believe that there is more there is actually. If you choose to use smaller rugs in a tiny space, it's easy to see — and imagine — small. Rugs that are large but, they create a sense of grandeur as well as the sensation of a larger space. The shape of the room as well as the furniture in it will determine the right size of the rug. However, you should always try to buy the biggest size you can.

Take advantage of vertical space
Do not forget your walls. Making the most of vertical space requires exploring taller objects and attaching your walls to items like art and shelving that provide vertical depth, in addition to the space you've managed on your floor. If you own a piece, you truly love but cannot find a home for it, such as a vase for instance, put it on the shelf on a sturdy and secure the place. If you're hanging drapes, put the rod just 2 inches lower than your ceiling, or the crown moulding creating the illusion of height.

Brighten up with plants and flowers
Incorporating flowers and greenery into your tiny space can bring more life and elegance into your space, provided that you are careful not to crowd your room. Be aware, however, that dying or dead plants can have opposite effects. If you're concerned that you'll be unable to manage the task of caring for your flowers and plants (or even if you do not have green thumb) There are many great alternatives for fake plants which look just like the real things. Don't worry, fake plants come with the approval of the style guru, they're no longer considered a taboo for design.
Conclusion
If you're still unsure or have a discussion with an interior designer, think about joining with Deco-Arte to simplify the process. You can select your floor plans furniture, decor, and furnishing and even create a 3D realistic design of what you want to do with you can do with your tiny space.
What is it that you're waiting for?
Begin to design the perfect home interiors for small spaces to impress your guests as well as others. Find your dream home, whatever the dimension of the house. Get in touch with us now!