The desire to have a luxurious home can be a challenge, too, particularly in the case of a limited decorating budget. However, even with a tight budget, there are methods to create the look that you've always dreamt of. Designers have revealed their secrets throughout the time that have provided homeowners with ideas on creating a stylish home without spending a fortune. From the addition of cushions and a new coat of paint to window treatments and hardwood floors, they are all simple ideas that you must be aware of. In this article, you'll learn about 10 of the easiest and cheapest ways to make your house look elegant. Make sure to continue reading – you might be amazed by these easy ways to trick your guests into thinking that you have a luxury lifestyle.
1 ) Crown Molding – Details Matter
The key is in the finer details. When designing your home to make it look luxurious and unique, the small particulars are crucial. In this case, the focus will be Crown moulding. Crown moulding is a means to make a room appear completed or polished and brings the ceiling and walls together, creating an elegant look. Without this finish, the rooms appear low-end or unfinished. The good news is that crown moulding is relatively cheap (especially the paintable, plastic models) and is accessible to anyone with a budget. There are a variety of sizes to pick from; however, if you're looking for an impactful look, select the largest trim size that your budget can afford. To achieve the most glamorous look, consider putting all kinds of moulding in your residence, i.e. crowns, high baseboards columns, ceiling beams and ceiling medallions rails, etc…

2) Paint – Color Matters
The Colour of paint is possibly one of the toughest choices you can make when designing rooms, particularly when the remainder of the decoration will follow the colours. If, however, the style you want is seeking, some shades instantly add luxury to your house. Select one of two colours: dramatic and bold or soft, subtle hues. These shades let you instantly add luxury to your home. It's all about your style when it comes to the Colour you select. Paint your interior doors with black paint is another excellent idea. It instantly creates a luxurious appearance and does not cause any harm to your pocket. If you opt for this approach, however, include some black accessories to tie the entire design.

3) Pillows – Comfort & Elegance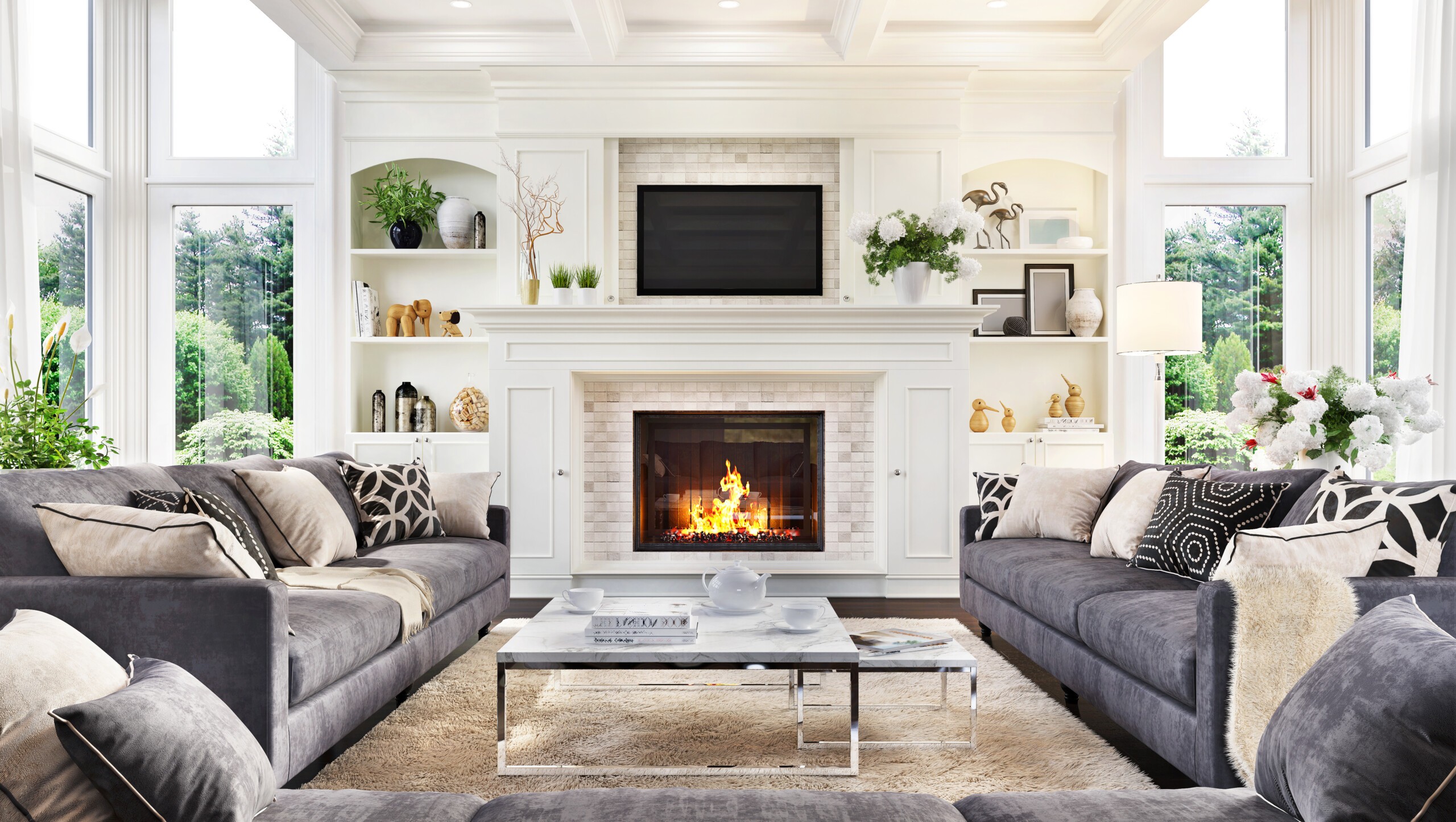 Pillows in your home have two functions. When selected correctly, they will truly enhance the look of your home. They also provide your guests with additional comfort while sitting on the couch and give a comfortable and layered feel to your living spaces. The comfort factor is obvious, and this is the case if you select pillows that are big enough to lie on and comfortable. Steer clear of the traditional 12-18 inches of an average throw pillow in terms of dimensions. Choose something a bit larger, like a 22-inch cover that is stuffed with inserts of 24 inches. Overstuffed, large pillows give an elegant, luxurious appearance. Don't forget to invest in inserts for your pillows, as down-filled is the best option.

4) Hardware Finishes – Opt for Unique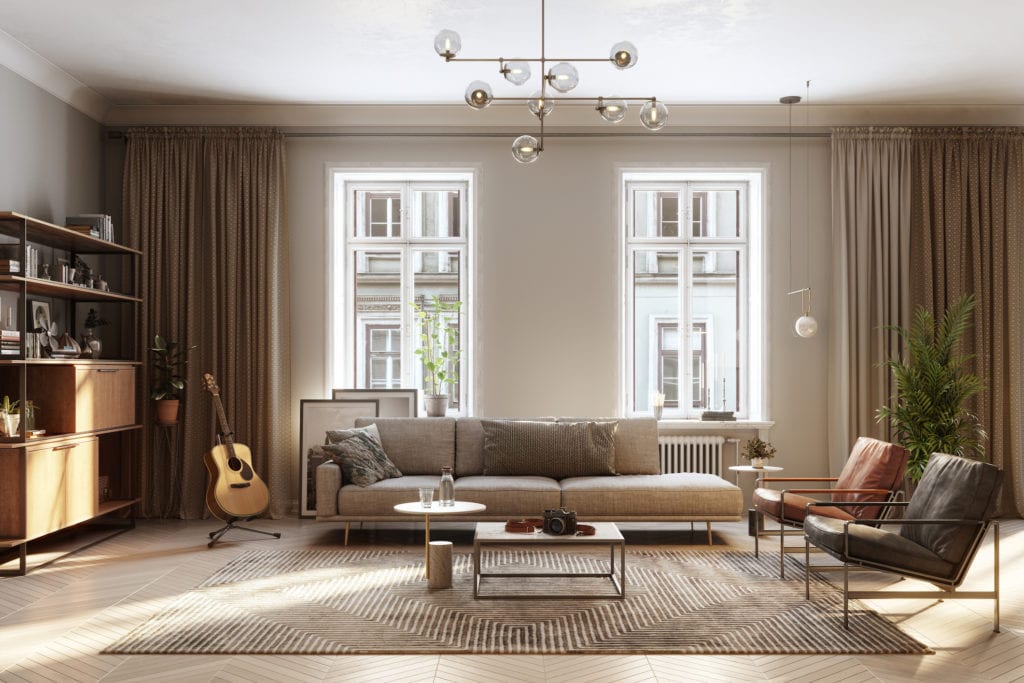 You might enter the house improvement shop and be confronted with a wall full of knobs and drawer pulls. But, that's the moment when you must turn and go out of the store. The bulky hardware pieces aren't much, and however, they're also the inferior quality and look cheap. However, it is possible to purchase beautiful, higher-end items elsewhere for a few rupees more, not a fortune. Smaller hardware shops, flea markets and antique stores are the best places to search. You can find high-quality knobs, designer drawer handles and pulls at a far cheaper cost and give your home the stylish and distinctive look you want.
5) Lighting Makes a Difference
Most contractors choose traditional lighting fixtures that will likely be the same ones they've used over and throughout the homes, they've constructed. However, lighting fixtures designed to impress are more elegant for your home than a traditional chandelier. There are a few methods you can employ to achieve the luxury look without the cost. Start by checking out flea markets or second-hand stores. You can find the perfect piece at the price of a reasonable cost. You can also try this blogger's method of placing the drum shade to the old lighting to achieve the customized appearance that everyone is lusting for now. Some fixtures may need some polishing or a fresh coat of paint, but they can appear like a million dollars for a couple of dollars. Also, make certain to have a variety of lighting sources like tables lamps and floor lamps all over the home to create a more elegant look.

6) Invest in Exquisite Surfacing Solutions
Beautiful surfacing solutions like wooden veneers give a luxurious aesthetic and exceptional performance for a low cost. From furniture pieces like chairs, tables and dressers to floors, ceilings, and walls, wooden veneers have uses everywhere. The veneers give the warmth and feel of wood, but they also increase the endurance and longevity of the surfaces they cover.